[ad_1]
NEW ALBANY – With the help of a $ 10,000 grant and volunteers from Duke Energy, Hope Southern Indiana was able to prepare Thanksgiving packed lunches for low-income families in need during the holidays.
Five volunteers worked to fill 100 baskets in Hope Southern Indiana on Tuesday morning with Thanksgiving staples including yams and brown sugar, mashed potatoes and gravy, stuffing, canned vegetables and cornbread.
In total, more than 400 baskets will be assembled as part of Spirit of the Season, Hope Southern Indiana's holiday program that features Thanksgiving food baskets, Christmas food baskets as well as Christmas gifts.
"It's a great way for us to give back to the community. Hope South Indiana does a great job in the community, so we just want to be able to support the wonderful job they are doing, â€said Lisa Huber, Head of Government and Community Relations. by Duke Energy.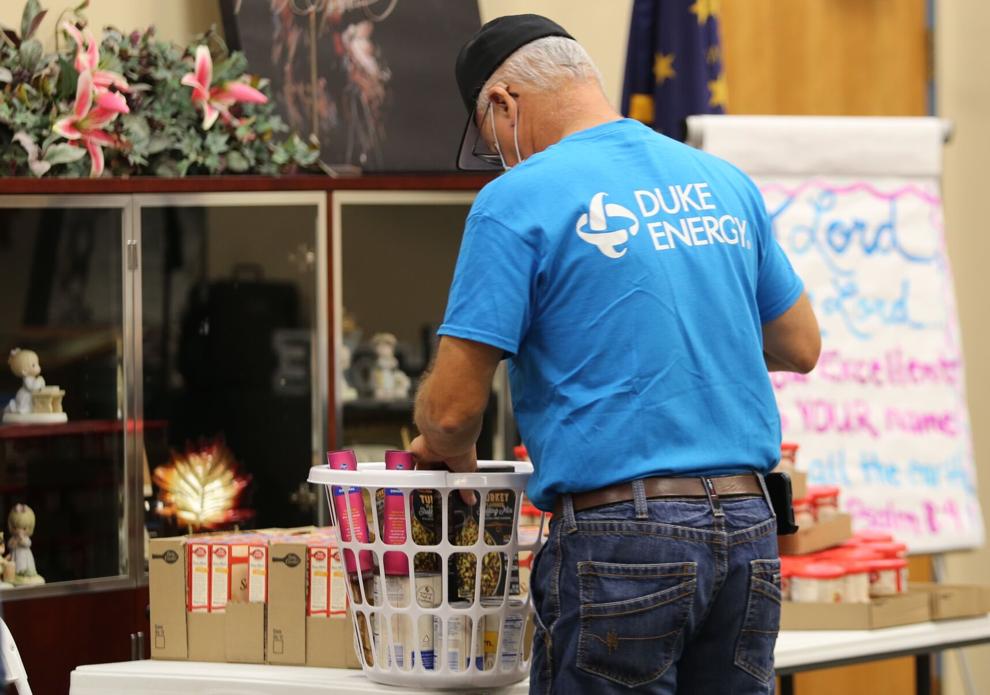 Huber said the company has been participating in the program for several years, either with funds, volunteers, or both.
"We know there is a need and we want to be able to help,†Huber said.
Hope Southern Indiana's program director Marcia LaBelle said the need for a program like this in the community is astronomical.
"We have people calling us every day,†LaBelle said. "We are at full capacity with the need right now. "
Many people with schools, churches and veterans groups also participate in vacation programs to meet community needs, according to LaBelle.
"Seems like there's never enough of it,†LaBelle said.
Spirit of the Season is sponsored by various churches and community organizations who collect the baskets from Hope Southern Indiana and distribute them to those in need.
Hope Southern Indiana still accepts food donations at 1200 Bono Road, as well as winter clothing and Christmas gifts.
The organization also helps coordinate some of the angel tree-type programs in the community where people can adopt a family and buy gifts for them during the holidays.
There are 50 children in the Spirit of the Season program who still need a sponsor to buy Christmas presents. Any neighborhood, organization or individual who wishes to sponsor a child can contact LaBelle at 812-206-1804 or email them at mlabelle@hopesi.org.
[ad_2]